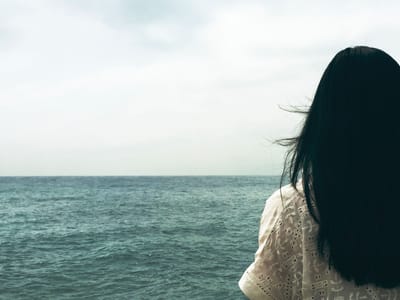 TO REACH ME: astrologywithjacqueline@gmail.com

OR CALL (623) 235-9018. PLEASE LEAVE A MESSAGE. I RARELY PICK UP AND WILL GET BACK TO YOU AS SOON AS I CAN.

Jacqueline Bigar has predicted every presidential election correctly since she began as a professional astrologer, including the infamous Election Day 2000 as well as the Presidential Election 2012.

On Fox's local Philadelphia affiliate, in 2000, Jacqueline said two days before the election that the loser would be the winner and the winner would be the loser. She also predicted that a state, a warm one, would fall out of the count around 9 p.m., and that the nation would not have the election results for a substantial amount of time.

When asked directly who would be the next president, Jacqueline's response was "Bush." Fox and Jacqueline both thought she had lost her mind. Foc kindly until 9:30 pm election night ran the part that bush would be President. After 9:30 pm they ran the full videotape of the conversation.

Jacqueline in 1978 predicted the end to the day of a major newspaper strike. The date was over a month away. As a result, she started writing for the Philadelphia Daily News an astrology column. When she predicted again another newspaper strike's ending once more to the day, her tv career was launched. Jacqueline became th first astrologer to appear everyday on the morning news on a major network.(KYW TV) She woke up Philadelphia letting them know what kind of day they would have. "Hi Aries, expect a 4 star day....."

Jacqueline was syndicated by King Features Syndicate in 1991. In the mid-90's she headed up the Astrology and New Age area in Prodigy, meanwhile predicting every Presidential election. Jacqueline often developed her own systems for predicton from the base of astrology. With relationship, she found very happy couples and did comparison charts and saw repeats of certain planetary ties. She uses that system for many of her clients and probably will be releasing a modest book on the topic in the near future.

Nationally syndicated astrologer Jacqueline Bigar's forecasts have been read, seen and heard by millions of people via the Internet, television, radio, telephone and national newspaper columns from King Features Syndicate. Her newspaper column, BIGAR'S STARS, which originated in the Philadelphia Daily News, now appears in more than 200 daily national newspapers. Her newspaper clients include the Atlanta Journal-Constitution, Cleveland Plain Dealer, Los Angeles Daily News and San Francisco Examiner, as well as newspapers in other English speaking countries, including India, Kuwait and Australia.

Jacqueline has taught astrology at Temple University and is a member of the National Council for Geocosmic Research, the leading astrology organization in the United States. She received a Bachelor of Arts in comparative literature from Scripps College in 1969, and has done postgraduate work at Pacific Oaks College, Temple University, and the Institute of Modern Psychoanalysis. Jacqueline's television career began in 1985 with KYW's morning news, Philadelphia's local NBC affiliate at that time. Her daily morning spots ran on KYW for 11 years. As a result of her TV spots, Jacqueline's was recognized by Columbia Journalism Review as the first astrologer to work continuously on a television network.

Jacqueline moderated and helped to develop the Internet's first Astrology and New Age Community for Prodigy.com. Some of the content Jacqueline currently writes that can be found on her website, www.jacquelinebigar.com, includes Love and the Stars, The Month Ahead and The Year Ahead. She also provides clientele personal readings.

Avon Books published her first book, Women and Their Moon Signs, in 1998, which provides women with a tour of their moonscape, and reveals to them the Moon's clues to their nature, personality and, most importantly, the prospect for long-term, loving relationships. Jacqueline is currently working on a second book.

Jacqueline recently was awarded her first blogger award by Twilight. "The International Reach Out Award" (Bloggers Building Bridges) is detailed in a blog called An Aerial Armadillo. As Wisewebwoman puts it, in a nutshell: bloggers who reach out across boundaries with their sparkling honesty and truth.